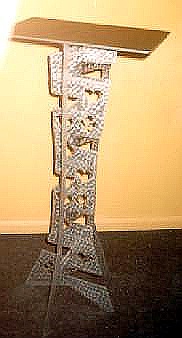 The table stand a 30 inches high, extremely well build in lightweight alluminium with metal legs showing cut outs of the four suits of playing cards.
Fold flat to 9x13 inches (folded is only ¾ of an inch thick !). When you hold it to the top, immediatly legs fall down and open (spring). Each piece is hand-crafted, made in Europe, and built to last.
Price: 210 Euro + Shipping
NOT AVAILABLE
MAGIC TABLE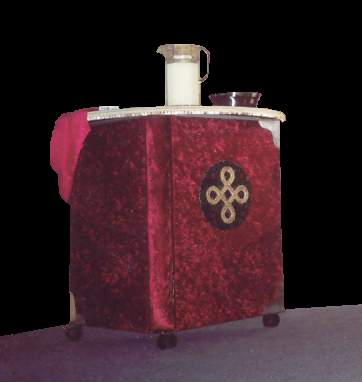 Made in wood, completely covered in velvet (red on the side, black on the top).
Back are 3 large shelf. Fold flat (like a book).
Approx. 31 inch high.
Price 180 Euro + Shipping